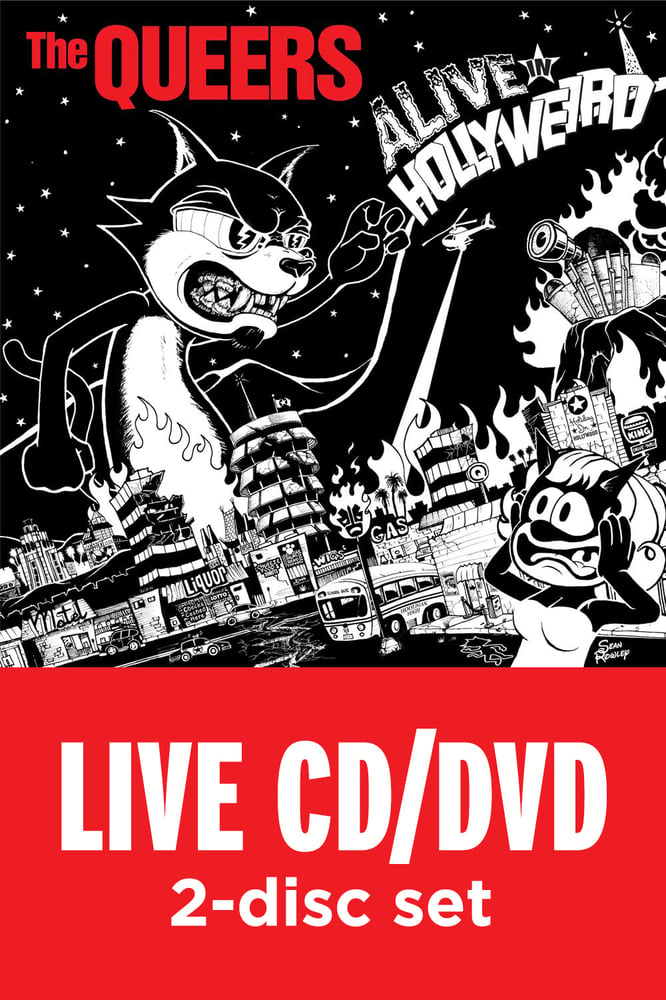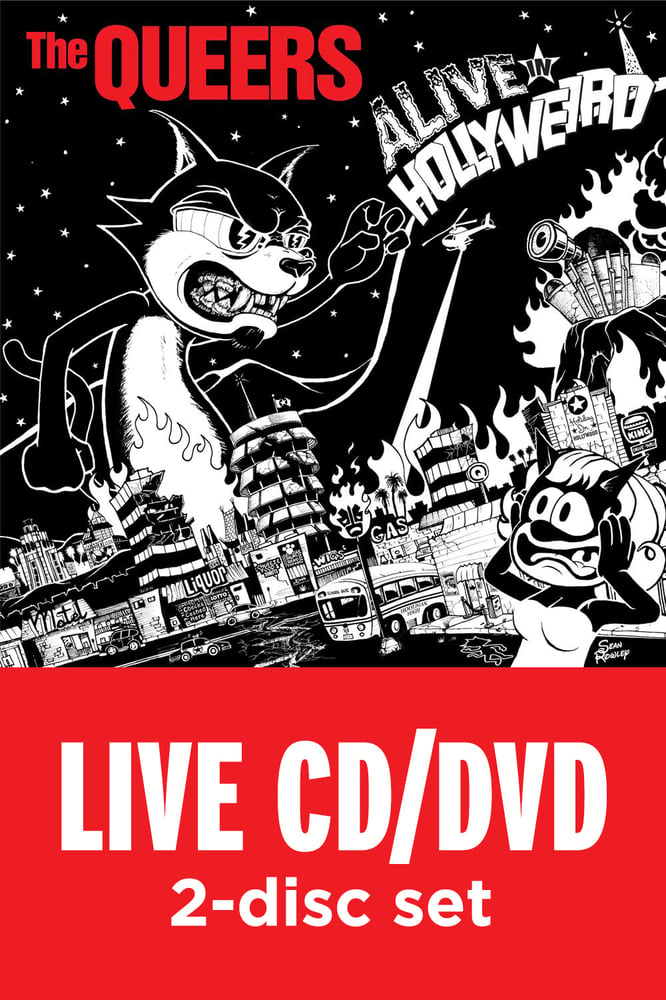 The Queers: Alive In Hollyweird - live CD/DVD
$15.00
Recorded Live In Los Angeles, June 17th, 2007, The Queers: Alive in Hollyweird captures a lightning-hot performance by legendary punk-pop pioneers, The Queers. The show features a rock-solid lineup of Joe Queer on lead vocals and guitar, Dangerous Dave on bass and Matt Drastic on drums. The show also features a six-song guest appearance by Danny Vapid (Screeching Weasel, Riverdales, The Methadones).
TRACK LISTING
1. No Tit
2. We'd Have A Riot Doing Heroin
3. I Spent The Rent
4. Nothing To Do
5. Can't Stop Farting
6. Night Of The Livid Queers
7. My Old Man's A Fatso
8. Tulu Is A Wimp
9. I Want Cunt
10. Monster Zero
11. You're Tripping
12. Wimpy Drives Through Harlem
13. Steak Bomb
14. Drop The Attitude Fucker
15. Fuck You
16. Like A Parasite
17. I Didn't Get Invited To The Prom
18. Ben Weasel
19. Danny Vapid
20. Cindy's On Methadone
21. Hi Mom It's Me
22. Granola Head
23. Ursula Finally Has Tits
24. Love Love Love
25. Goodbye California
26. Fuck The World
27. Six Pack
28. This Place Sucks
29. Noodlebrain
30. I Hate Everything
31. Kicked Out Of The Webelos
32. Punk Rock Girls
SPECIAL FEATURES
• Full CD Soundtrack included
• High quality 4-camera shoot and a pristine 24-channel sound mix.
• Commentary with band (Joe Queer, Dangerous Dave, Matt Drastic)
• Commentary with Joe Queer and Sean Rowley
• Interview with Joe Queer
• Selectable Lyric Subtitle Track [explicit]
• The Queers - Live at The Spot (1990) – Never-before-seen footage featuring Joe Queer, B-Face, Hugh O'Neil and "Young" Sean Rowley. Commentary with Joe Queer and Sean Rowley
• DVD Easter Eggs ...and more!